Transparency in Focus: Peru
In 2018, Peru sparked a wave of transparency across Latin America by sharing its vessel monitoring system data on the Global Fishing Watch map. That decision transformed the fishing sector and has helped deliver knowledge about the ocean to improve policies and deliver effective action in fisheries management. Thanks to the combined support from government champions, industry leaders and academia, transparency has become the gold standard across fisheries in one of the most productive and biodiverse waters in the world.
Multiple voices advocate for public data throughout Peru, providing various benefits to its economy and people —maritime authorities use cutting-edge technology to enhance monitoring and control of their waters, fishers share their vessels' data to improve sector regulations and protect their livelihoods, and scientists use open data to conduct innovative research to inform public policies.
Technology at the service of maritime authorities
Peru's Ministry of Production uses the Global Fishing Watch map to monitor the daily activity of 1,800+ domestic fishing vessels and the distant water fleet fishing at the edge of Peruvian waters.
Transparency that benefits the fishing sector
Transparency of fishing data can help improve the sustainable management of marine resources, ensuring the future livelihoods of both artisanal and industrial fishers.
Open data that empowers science
"Seabirds: Sentinels of the Sea" demonstrates how the transparency of fishing data enables researchers to explore new avenues of knowledge and use the Global Fishing Watch map in innovative ways.
Transparency bolsters monitoring, control and surveillance
Peruvian authorities are leveraging Global Fishing Watch technology to monitor what happens at sea and provide support to the Ministry of Production (PRODUCE) to enhance the capabilities of its authorities.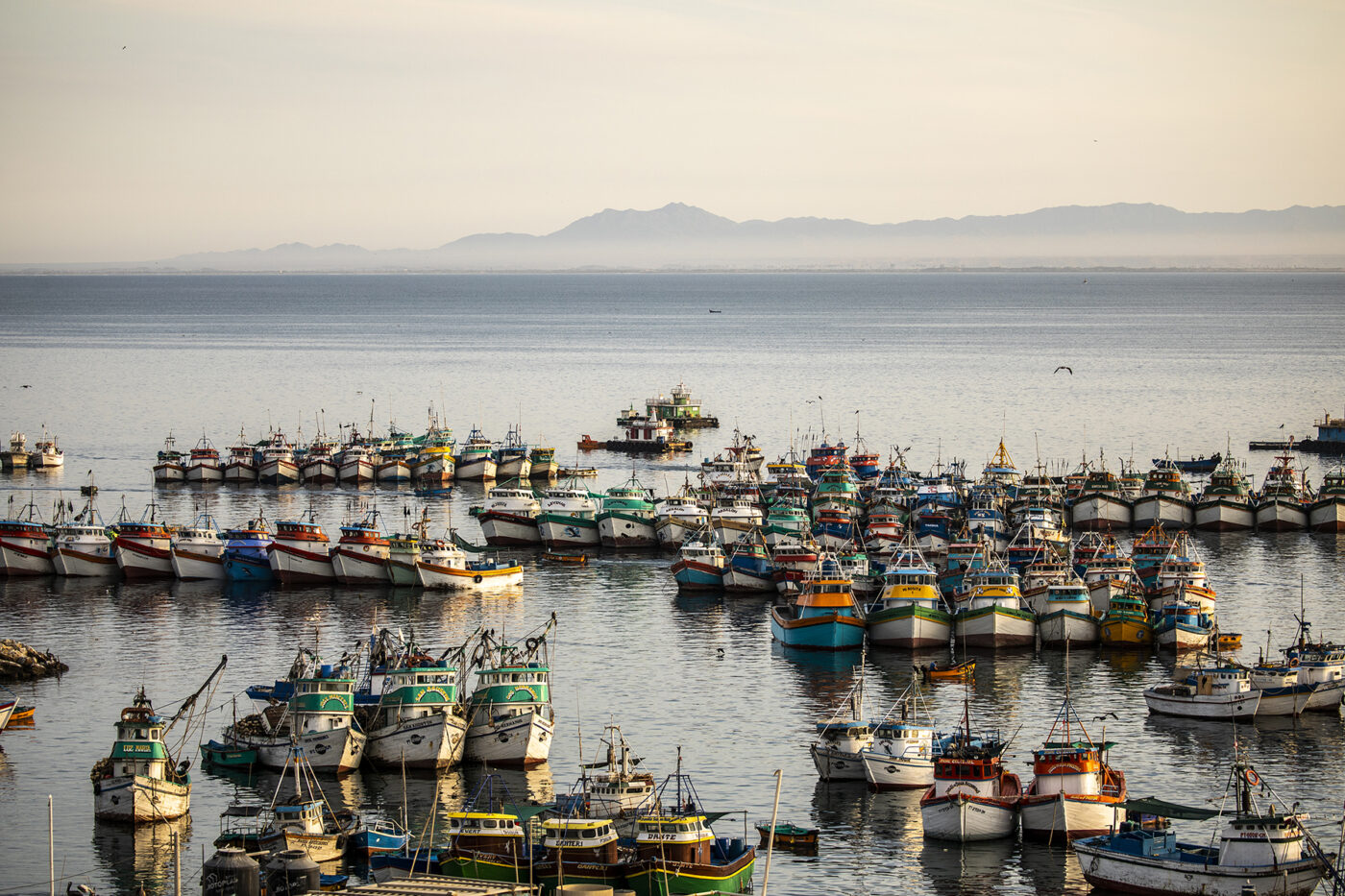 Peru's industrial fleet is fully monitored thanks to robust policies mandating the use of automatic identification systems and vessel monitoring systems (VMS), which transmit a vessel's location and movements. But the concept of transparency has been so beneficial for the effective monitoring, control and surveillance of fisheries that the government is now taking actions to make the small-scale fishing fleet transparent, too. This will allow even more vessels to be illuminated across the Global Fishing Watch map and contribute to a better understanding of what's happening in the country's waters.
"Technology is the cornerstone of fishing control, surveillance and inspection systems. Transparency cannot be understood as a moment but rather as a cycle under construction."
Transparency contributes to improving sustainability and demonstrating compliance
Initial concerns about publicly sharing vessel tracking data were quickly alleviated as Peruvian fishers—industrial and artisanal—came to realize that transparency of information is the best support for one of the nation's top professions.
Industry leaders agree that without transparency, it is impossible to ensure the sustainability of valuable fish stocks like anchovy, tuna, giant squid and mahi mahi—and their business depends on plentiful fish populations. Transparency is a fundamental component of Peru's traceability systems, helping demonstrate that fish was caught both legally and in compliance with the highest regulations.
For artisanal fishers, having a VMS tracking device onboard is vital to the safety and wellbeing of the crew—long journeys can often bring the small-scale fleet past the 200 nautical mile mark of the country's exclusive economic zone.
Industrial and artisanal fishers identify transparency as the best way to comply with local and international regulations, achieve better traceability and eventually access new markets.
"Having a satellite tracking device helps combat illegal fishing by supporting adequate monitoring, control and enforcement systems."
Transparency innovates science and technology
Thanks to transparency, Peruvian scientists have an abundance of valuable information about the location and activity of a given fishing fleet. With the click of a mouse, members of the science community can access public data that facilitates their work, helping them carry out research and identify groundbreaking technology applications.
"Seabirds: Sentinels of the Sea" is studying the interactions between Peruvian boobies and the anchovy fleet by combining biologging techniques with the Global Fishing Watch platform. The study's results will serve as input to other researchers examining the environmental impact of commercial fishing. But most importantly, all the science enabled by data transparency will benefit Peru's fishing sector by informing public policy to guarantee sustainable management of its rich waters.
This article was originally published by SkyTruth on May 31, 2023.
Read More »