Global Fishing Watch becomes observer to International Monitoring, Control and Surveillance Network 
It has been a busy summer for us at Global Fishing Watch. While travel may have been suspended and the majority of fisheries and ocean-related meetings were either canceled or postponed – some held virtually – the work has not slowed down. And from that comes new initiatives, partnerships, and programs. 
Certainly one of the more exciting ventures for us is a new collaboration with the International Monitoring Control and Surveillance (IMCS) Network. On August 26, the IMCS Network officially welcomed Global Fishing Watch as an observer in recognition of synergies between the two organizations in their efforts to combat illegal fishing. It's not every day that institutions and not-for-profit organizations like Global Fishing Watch are granted observer status. In fact, membership to the Network is reserved for State agencies and organizations that are actively involved in fisheries enforcement.
But sometimes opportunity – the potential for advancement – is just too good to pass up; things simply fit together.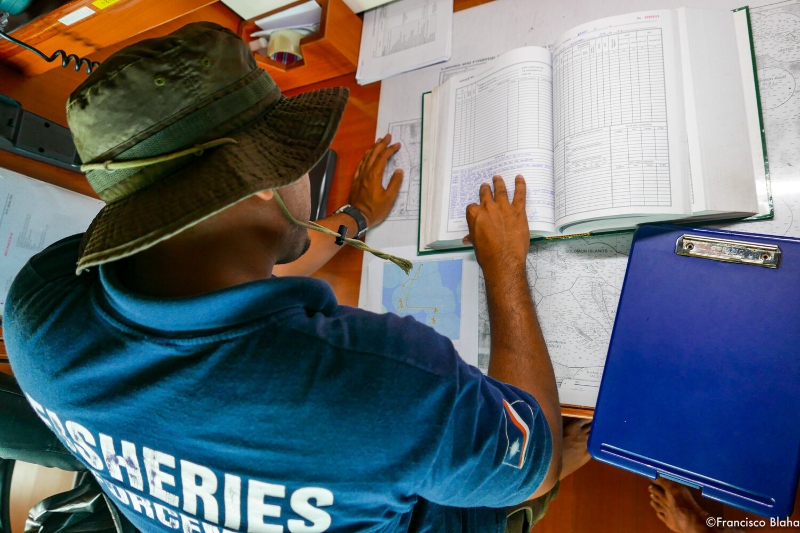 Joining the Commonwealth Scientific and Industrial Research Organization, or CSIRO, of Australia and the Offshore Fisheries Development Corporation of Chinese Taipei, Global Fishing Watch became the third official observer to the IMCS Network, reflecting the Network's keen interest in developing new partnerships with a wide range of sustainable fisheries organizations. As an observer, Global Fishing Watch will have the opportunity to attend, participate in, and address Network members during MCS meetings or trainings that are organized by the Network. 
Under the MCS Equipment Exchange program, this collaboration will allow members of the Network to take advantage of Global Fishing Watch's emerging technologies to better assist them with more effectively and efficiently monitoring their waters. And through these coordinated efforts, countries will be well equipped to map fishing activities, promote sustainable fishing practices, and ensure adequate monitoring, control and surveillance (MCS) of their exclusive economic zones. 
"Global Fishing Watch will add great value to Network members with their vision of ocean sustainability through greater transparency," said Gary Orr, chairperson of the IMCS Network. "Their cutting-edge technology platform helps users visualize, track and share data about global fishing activity and will provide greater opportunities for Network members to increase the detection and deterrence of illegal activities that may be occurring in their waters."
The IMCS Network was first established to facilitate cooperation to combat illegal, unreported and unregulated (IUU) fishing and other associated activities. Through cooperation, coordination, and collection and exchange of information, the Network seeks to improve efficiency and effectiveness of MCS of fishing activities. It currently has over 70 country members and grants observer status to like-minded institutions that seek to coordinate efforts to thwart IUU fishing. 
This partnership could not have happened at a more exciting time for Global Fishing Watch. Our new status comes on the heels of a groundbreaking study recently published in Science Advances, "Illuminating the Dark Fishing Fleet in North Korea", which utilized four satellite technologies to uncover one of the largest known cases of illegal fishing. And only a week later, we launched a new online interactive portal that seeks to bring more transparency to transshipment activity, one of the most secretive and hidden parts of the global commercial fishing industry.
Our suite of applications, which relies primarily on automatic identification system and vessel monitoring system data, as well as registry information and remote sensing, are freely accessible and will offer fisheries compliance officers additional tools to detect and deter illegal fishing and bring added transparency to traditional MCS methods. We also aim to establish a training program for MCS personnel to better familiarize themselves with the use of our platform and online tools. This will capitalize on the country partnerships we already have in place with Chile, Costa Rica, Indonesia, Panama and Peru to share their vessel data on our growing platform. 
Global Fishing Watch's model is built around collaboration, and our tools are designed to provide access to open data sources that are pre-processed and accessed in a way that complements existing MCS tools. 
By collaborating with the IMCS Network we hope our platform can empower its members' efforts to combat IUU fishing. In the coming months, we seek to offer targeted training to help members better understand IUU risk in their  waters, ports and distant water fleets with additional MCS support linked to our transparency program that is open for members to join. 
Charles Kilgour is the director of fisheries analysis at Global Fishing Watch.