Despite the complexities of climate change, a simple message resonates: all systems are linked, and the ocean is a key solution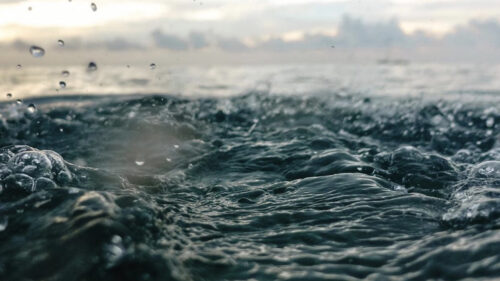 A resilient ocean is key to addressing climate change. Our shared waters are primary atmospheric drivers through temperature regulation, carbon absorption, oxygen production and influence on rainfall. The well-being of people and planet cannot be separated from marine health and vitality, and unsustainable pressures on ocean ecosystems are equally threatening to all life on earth. 
Overfishing and illegal fishing are two of the largest threats to our ocean's capacity to cope with change. The scale of the challenge is daunting when we realize, for example, that an estimated 40 percent of the fish harvested from West African waters are taken illegally, bottom trawling remains widespread within some marine protected areas—and that we still haven't fathomed the impact of mounting pressures on biodiversity and the ocean's ability to sequester carbon. Global Fishing Watch offers open data and transformative tools that can be used to drive greater understanding and governance of human activities at sea and their consequences. Collecting and sharing data and knowledge on what we do on the water, and bringing greater accountability to commercial fishing practices are essential aspects of ocean and climate action.  
The participants of the 26th UN Climate Change Conference of the Parties (COP26) are meeting this month in Glasgow to grapple with stark facts. A source of food security for millions, employment for many and protection for entire communities, the ocean will face increasing climate-related stressors over the coming years. According to the United Nations Intergovernmental Panel on Climate Change, a 1.5 °C increase in global average surface temperature is a limit beyond which climate change will have devastating consequences. The United Nations Climate Change Annual Report highlights that—without drastic action—we can expect an increase in intense floods; fires and extreme weather events; massive loss of animal, insect and plant species; and the spread of diseases to higher latitudes. Rising sea levels, retreating ice caps, dying coral reefs, acidification, alterations in the nutrient cycle, and changes to commercial fisheries are all visible impacts of a warming climate. These are sobering problems. Given political will and adequate resources, however, they do not lack solutions.
Transparency, ocean monitoring are tools for the future
To reap the benefits of a resilient ocean, we must prioritize the protection of biodiversity and the long-term sustainability of the world's fish stocks. Effectively and equitably managed, ecologically representative, well-connected systems of highly protected areas and other area-based conservation measures can increase ocean resilience, as can the prevention of stressors such as illegal, unreported and unregulated (IUU) fishing—sustainably managed fisheries are more likely to cope with stressors or disturbances such as changes in ocean currents, temperature and weather events. Captured by living organisms in coastal mangroves, salt marshes and marine ecosystems, and stored in biomass and sediments, blue carbon is key to climate health. In addition, fishing vessel emissions have historically increased without leading to an associated increase in production. Research suggests that ecosystem protection, careful management of destructive fishing practices and monitoring of human impacts at sea therefore have the potential to ensure our ocean can adapt to and mitigate against the impacts of climate change. 
Opportunities at the COP and beyond
Governments meeting at the COP26 have committed to taking urgent climate action. The need for thoughtful and categorical accounting of human activity on the water should be part of deliberations— and any comprehensive package of solutions—to address climate change. The ocean remains the least observed part of our planet, making management all the more difficult. However, transparency, fostered through partnerships that Global Fishing Watch is forging around the globe, offers a new approach to the way we monitor protected areas, track vessel activity and movements, cross reference and share information. Vessel information and key environmental data are combined and used in cutting-edge ways to rapidly collate, assess and analyze scientific data integral to the governance of ocean protections. They can also be used to estimate the impacts of certain fishing practices on carbon storage and vessel emissions levels, and to monitor, control and survey apparent fishing vessel activity to address IUU fishing.
When these data are transparent, the opportunities to improve our ocean and climate research, monitoring and action are extensive. Public data will facilitate action by a wider and more diverse network of researchers and communities—driving innovative solutions that are pragmatic, cost-effective and inclusive. By embracing transparency and making details on vessel activity publicly available, governments can support equitable and free access to information. When they leverage our tools and data, decision makers and ocean leaders are better equipped to conduct research, develop policies and manage resources in a changing climate.
David Kroodsma is the director of research and innovation at Global Fishing Watch. Courtney Farthing is the manager of international affairs at Global Fishing Watch.