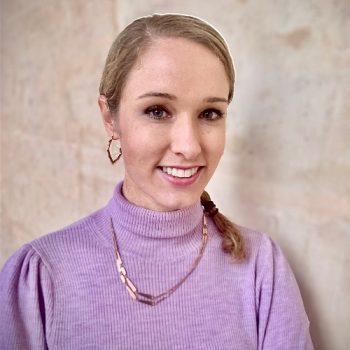 Director, Product Development
Anna Sanders leads the development and management of Global Fishing Watch's innovative products. Her team works closely with ocean stakeholders to understand their needs and co-create data-driven management tools to support the sustainable use of our oceans. 
With over 15 years of experience, Anna has led small and large global teams pioneering technology-based solutions to address ocean conservation and maritime security. As a distinguished U.S. Coast Guard officer, Anna provided daily intelligence briefings to the commandant, led strategic efforts in Arctic policy and geospatial intelligence, directed more than 20 international fisheries intelligence operations throughout the Pacific Ocean, and brought global attention to illegal fishing practices through capacity building and advocacy.
In 2019, Anna received a commendation award from Canada's Department of Fisheries and Oceans for her role in the apprehension of an illegal high seas drift net vessel and her contributions to advancing ocean conservation and protection.
Before joining Global Fishing Watch, Anna led the Skylight Project, Paul G. Allen's philanthropic technology project to end illegal fishing. She holds a bachelor of science in marine and environmental science from the U.S. Coast Guard Academy and a master of science in science and technology intelligence from the National Intelligence University. She continues to serve in the Coast Guard Reserves.